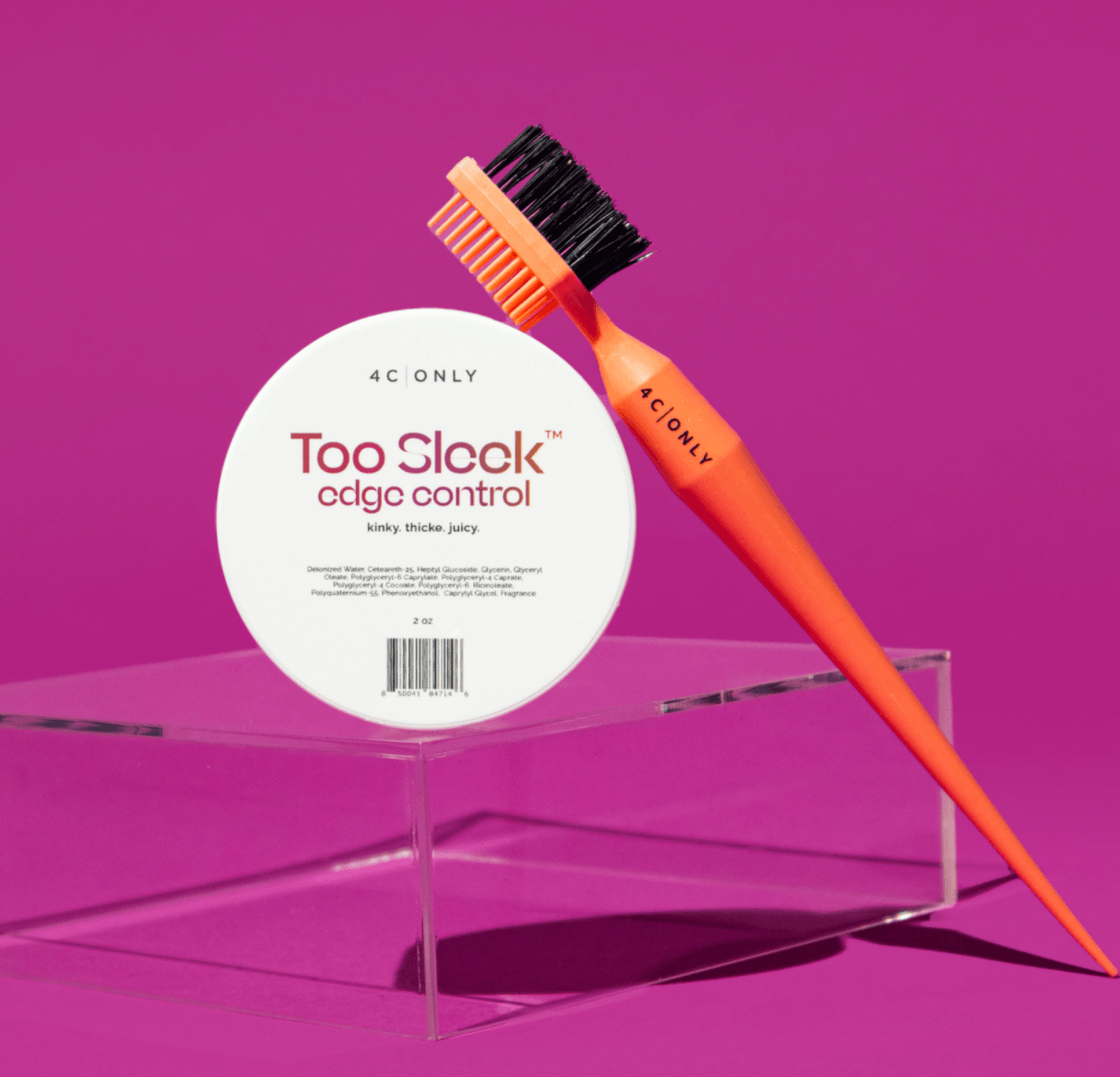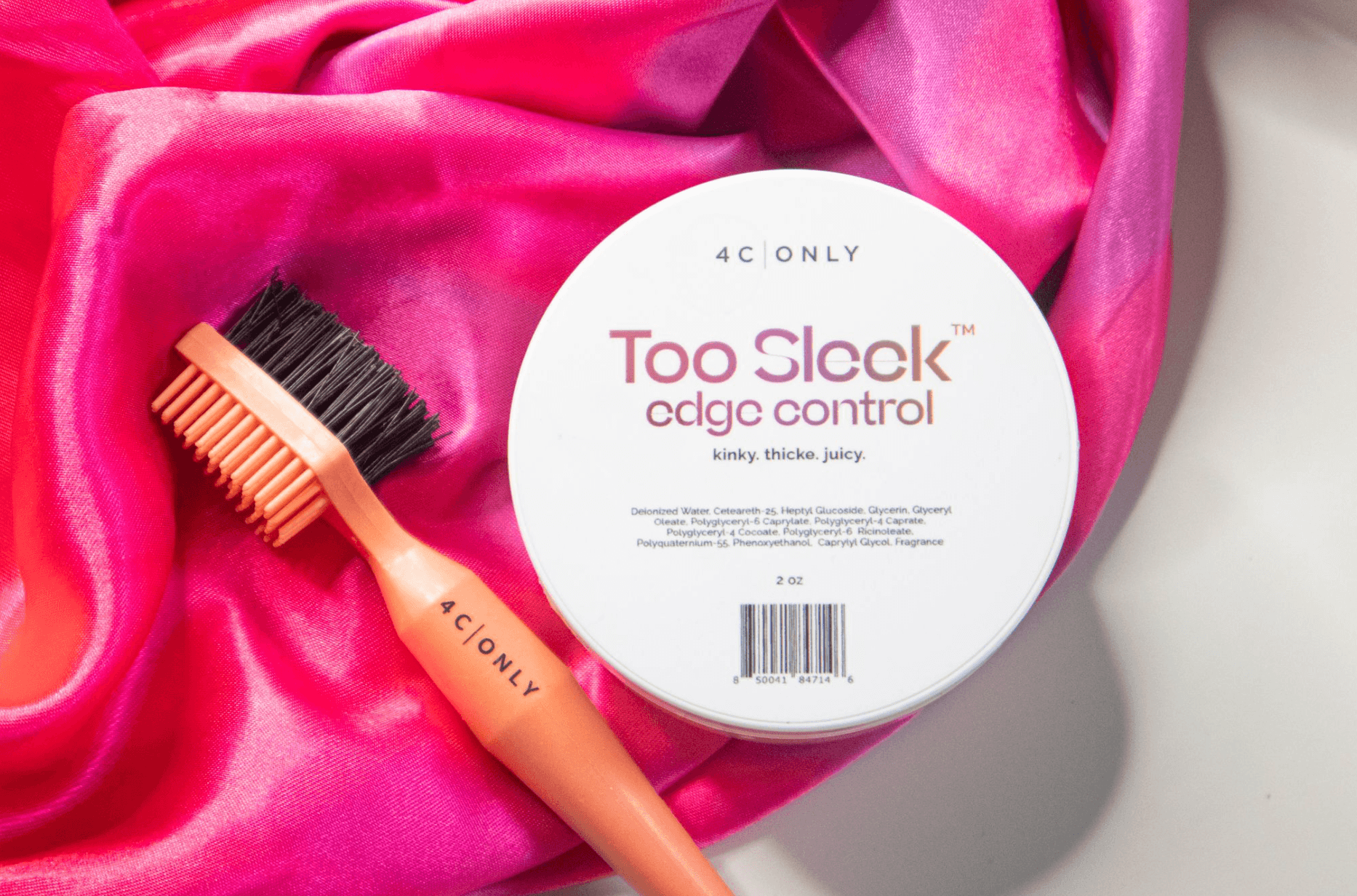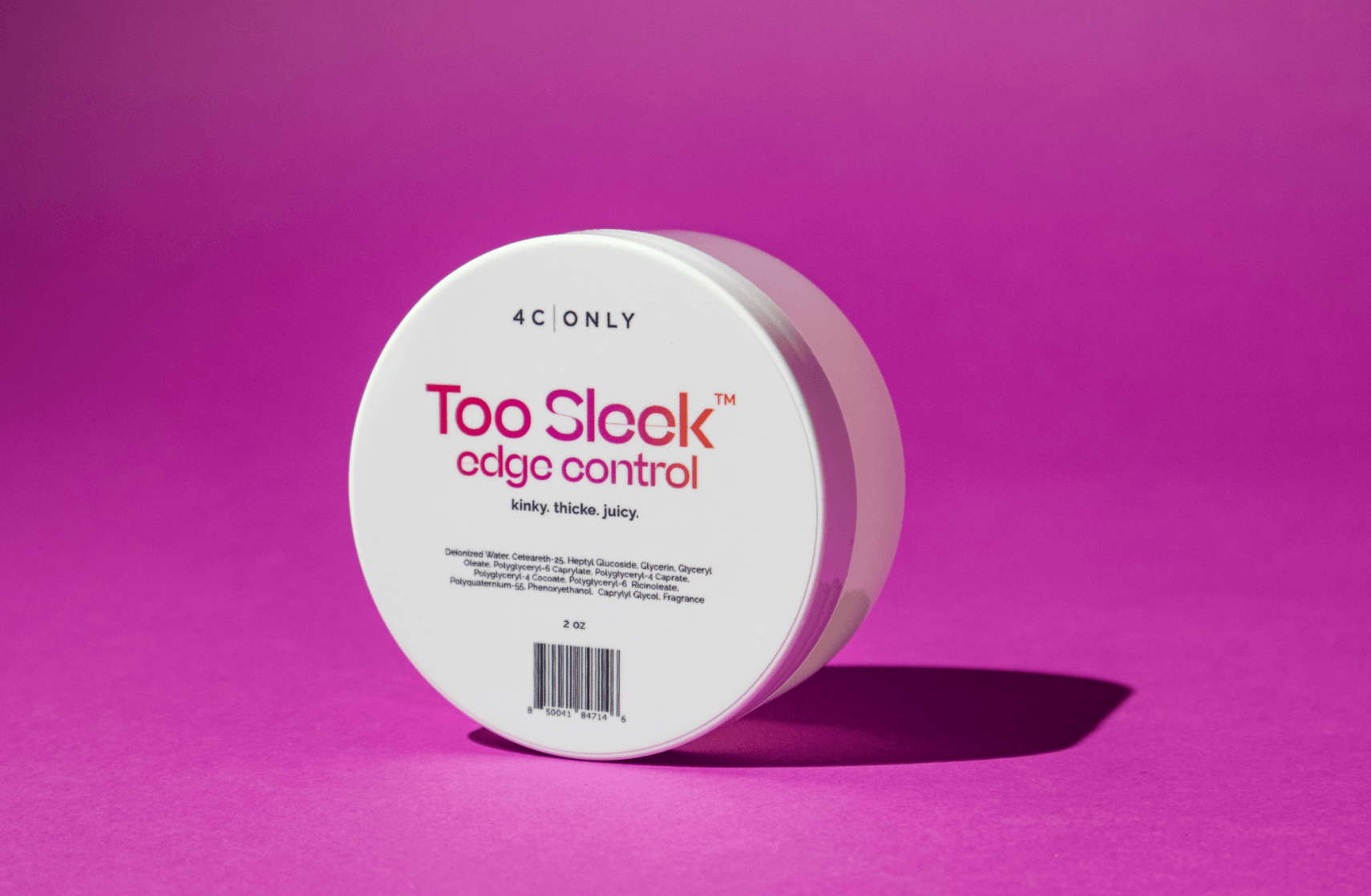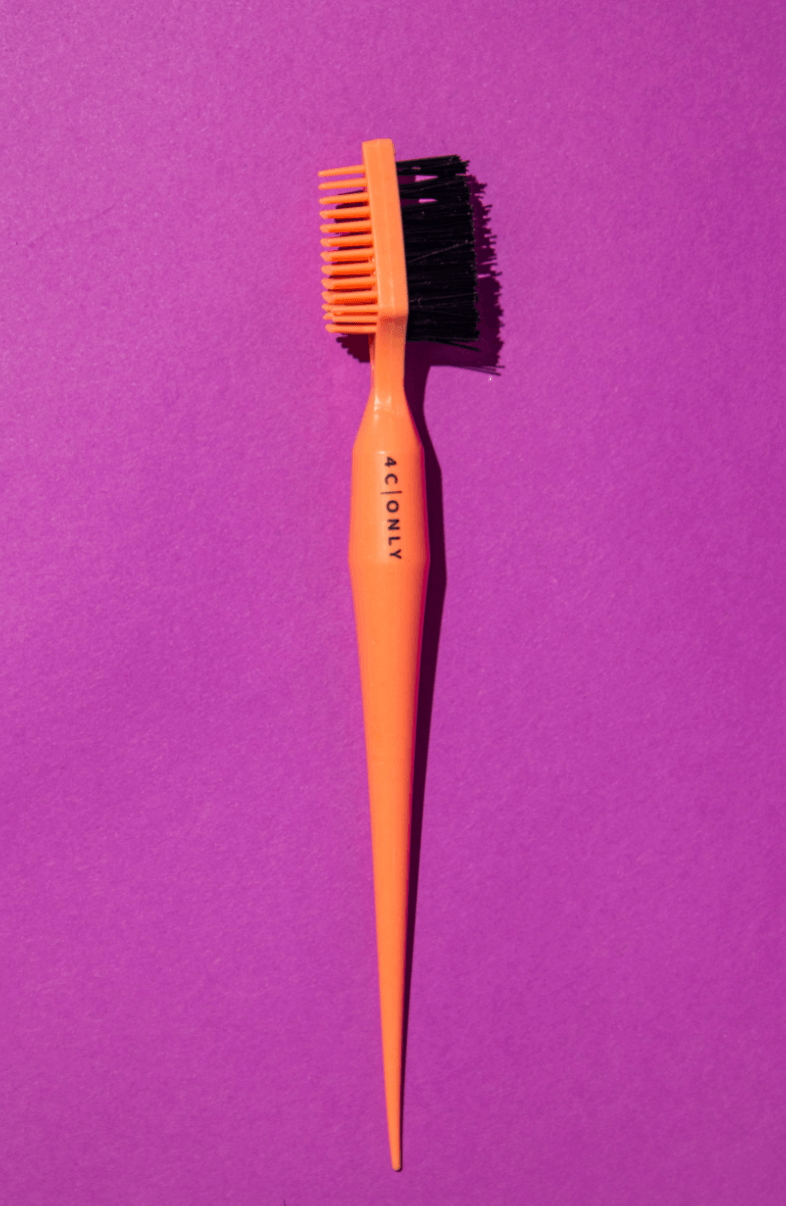 4C ONLY | Too Sleek Edge Control Set
Description
get your edges laid, swooped, and styled like a 4C IT girl!
the Too Sleek Edge Control Set is the only thing your edges need to lay! with ultimate glide and max hold your edges will stay too sleek.
featuring the 4C ONLY Edge Tool, you get 3 in 1 tools for brushing, combing, or swooping your hair into any shape you desire.
set includes: Too Sleek Edge Control & 4C ONLY Edge Tool
NEW Too Sleek Edge Control: every 4C girl needs this scarf in their collection. rep for the culture & protect ya kinks with the NEW 4C ONLY scarf. whether you're laying your edges or on the run this is perfect for kinks.
NEW 4C ONLY Edge Tool: build-up… where?!? with the Too Fresh Liquid Poo your scalp has never been so fresh and so clean clean. and with the direct-to-scalp applicator wash day for protective styles has never been easier.  
how to use
apply a small amount of the edge control to slightly damp hair. use the brush to swoop it into place and tie it down with a satin scarf or headband for 5 to 10 minutes. and voila, edges laid to the gods!
product ingredients
Deionized Water, Ceteareth-25. Heptyl Glucoside, Glycerin, Glyceryl Oleate, Polyglyceryl-6 Caprylate, Polyglyceryl-4 Caprate. Polyglyceryl-4 Cocoate, Polyglyceryl-6 Ricinoleate, Polyquaternium-55. Phenoxyethanol. Caprylyl Glycol, Fragrance
4C ONLY | Too Sleek Edge Control Set
FAQ
black-owned?
Yes, we wouldn't dream of serving 4C women and being anything else.
will my products be all natural and organic?
yep! we only use natural and/or organic ingredients. we keep our labels simple, so you can understand exactly what's on your hair.
how long will my 4C ONLY products last?
do I need to refrigerate my products?
no, these are water-based products, and as such, include a preservative.
what preservative do you use?
Use this to answer some common questions you hear from your customers. You could discuss product details, size fit, shipping policies, or anything you think would help merchants make an informed decision about your products. This section will appear across all products.
what preservative do you use?
optiphen PLUS. optiphen Plus is a paraben-and formaldehyde-free preservative system that is ideal for products with a lower pH system. optiphen Plus is an ISP patent-pending liquid preservative formulation featuring an innovative blend of phenoxyethanol, sorbic acid and an emollient base that is ideal for slightly acidic personal care products requiring broad-spectrum protection.the combination of all three ingredients offers effective protection against bacteria, yeast and mold growth while imparting emolliency.
i'm allergic to a few things.
ingredients may have been derived from corn, soy, wheat, and/or nut products. they may have also been produced in a facility that makes those products. we recommend conducting an "area/patch test" as described below. area/patch test this test allows you to test a small area of your skin for 24 hours before applying the treatment to a larger area. we recommend rubbing the 4C ONLY mixture on the skin near your elbow, covering it with a bandage for 24 hours and if there is no allergic response (redness, itchiness, swelling) then apply the treatment as directed in the instructions. if you have an allergic reaction, we do not recommend the use of 4C ONLY and suggest that you seek a medical professional's consultation.
Shipping
when will I receive my 4C ONLY products?
4C ONLY processing and shipping policy:
processing time
please allow up to 5 business days (not including weekends or holidays), for us to process your order. we hand-craft all of our products with high-quality ingredients, and these take a bit longer to prepare.
shipping time
after your order has been processed, please give us 2-5 additional business days (not including weekends or holidays) for your 4C ONLY package to arrive!
*possible carrier shipping delays: during the holiday season or COVID-19 things can get really busy for shipping carriers. so you may experience delays that are not our fault. we're happy to help you navigate these if you can't reach the shipping carrier for updates.
does 4C ONLY ship internationally?
oof. 😓 we're sorry fren, we do not yet ship internationally.
unique features
product consistency + scoopability
unique features
crazy crazy slip
you've never experienced this before