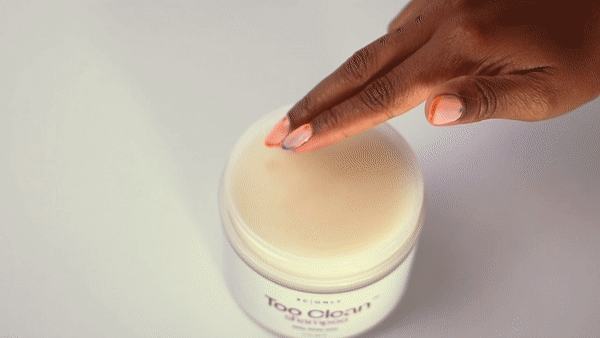 $60.00
Regular price
$100.00
Subscription • Save
4C ONLY is the first-ever natural hair brand made exclusively for 4C hair. 
this quad squad is your go-to collection for 4C haircare without the fuss. simply put, it's the freedom to do wash day your way. with this allstar lineup of essentials, who needs anything else? 
includes: Too Clean Shampoo, Too Thicke Deep Conditioner, Too Soft Leave-In Conditioner, Too Slick Styling Cream
Brittani W ⭐⭐⭐⭐⭐
non sponsored review
My hair loves it! The conditioners provide the moisture my hair needs, and don't need to use a lot, so feel that they'll last much longer than the items I purchase in store.

Shampoo - I love how little you need to use and the fact that it doesn't dry my hair out. I've used the shampoo about 4-5 times and it's still almost completely full. As I have extremely thick hair it's great to be able to use something without going through the whole container/bottle in a matter of weeks.

Deep Conditioner - This is probably my favorite product of the four. It is VERY thick and applies very well. I leave it in for no longer than one hours as per instructions, and it also detangles when I rinse. This is another one where a little goes a very long way.

Leave-In Conditioner - This does the job and I do feel that I'll get a lot of uses out of it which is key. Most leave-in conditioners don't survive a month against my hair but this one lasts a long time as very little is needed.

Styling Cream - I loved this styling cream! I use a lot more than some might, so I did go through this faster than anything else (I ran out after about 4 uses) but I like the results I get out with the amount I use. It is very moisturizing and holds well, but I do use it along with another product (Curls Control Paste) that helps hold the style. With my current regime I get about 1 week of a twist out. I have not tried a wash n go or finger coils, but would try this product for finger coils and expect great results.

Overall I'm very happy with all of these products and will continue purchasing! I love that I don't need a lot of the shampoo and deep conditioner, so ultimately will save more money not having to buy shampoo almost monthly. I do with they offered a regular Conditioner product, as I prefer to use both Conditioner and Deep Conditioner. But am crossing my fingers that will be introduced in the future.